It's that time of year. The leaves on the trees are starting to come back, the flowers arrive fashionably late, and, yes, motorcycles and their riders are again seen along the crowded streets and highways. Time to once again begin keeping a close lookout––and to ask: Are motorcycles unavoidably unsafe? Do they carry inherent risks which, no matter what modification in design, cannot be significantly lessened?
Instability, lack of protection, speed, the presence of other vehicles, weather, lighting, and road conditions––all can contribute to cause an accident. According to the Insurance Information Institute, "In 2015, 4,976 people died in motorcycle crashes, up 8.3 percent from 4,594 in 2014… In 2014, motorcyclists were 27 times more likely than passenger car occupants to die in a crash per vehicle mile traveled, and almost five times more likely to be injured."[1]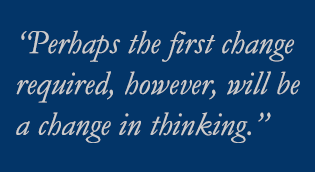 Other factors can contribute as well, including: Age. "Older motorcyclists account for more than half of all motorcyclist fatalities. NHTSA data show that in 2015, 54 percent of motorcyclists killed in crashes were age 40 or over, compared with 47 percent in 2005."[2] Alcohol. "According to NHTSA, in 2015, 27 percent of motorcycle riders who were involved in fatal crashes had a blood alcohol concentration (BAC) of 0.08 percent or over (the national definition of drunk driving). This compares with 21 percent of passenger car drivers, 20 percent for light truck drivers involved in fatal crashes, and with 2 percent of large truck drivers."[3] Helmet Usage. "According to NHTSA, in 2015 motorcycle helmets saved 1,772 lives. Helmets are estimated to be 37 percent effective in preventing fatal injuries for motorcycle riders (operators) and 41 percent effective for motorcycle passengers."[4] Another study confirmed these findings: "The absence of helmets was also found to significantly increase the injury severity of riders, with the probability of fatality approximately 32% and 34% higher than those wearing helmets at non-intersections and intersections, respectively."[5]
To this day, Illinois still does not require mandatory use of a helmet, but does require that every motorcycle operator and passenger "shall be protected by glasses, goggles, or a transparent shield." (625 ILCS 5/11-1404)
To substantially improve the status quo, a top to bottom rethinking of motorcycle safety needs to take place. All actors involved––from municipalities to manufacturers––should analyze from a human factors standpoint all potential aspects of motorcycle safety. In this regard, BMW recently announced an entirely new design: "The ultra-safe system works in a number of ways. A self-balancing system keeps the bike upright, by automatically adjusting banking angles, while a set of "smart glasses" scan for hazards ahead and alert the driver in advance."[6] As well, there are some advances being made in brake light visibility: "For the first time in 50 CES editions, you can see the first smart helmet accessory that represents the first wearable brake light connected to a smartphone app."[7]
Perhaps the first change required, however, will be a change in thinking. It's still a bit counterintuitive to equate "safety" with "motorcycle riding." A consensus should take hold that riding a motorcycle does not necessarily have to equate with blind acceptance of utterly avoidable risks. Riding for miles, cross country, the wind in your face––yes, the journey is all, but you still have to arrive at your destination.
1.Insurance Information Institute, Motorcycle Crashes (November 2016) http://www.iii.org/issue-update/motorcycle-crashes
2. Id.
3. Id.
4. Id.
5.  Fingering Chang, Maosheng Li, Pengpeng Xu, Hanchu Zhou, Md. Mazharul Haque, and Helai Huang, Injury Severity of Motorcycle Riders Involved in Traffic Crashes in Hunan, China: A Mixed Ordered Logit Approach,Int J Environ Res Public Health. 2016 Jul; 13(7): 714. https://www.ncbi.nlm.nih.gov/pmc/articles/PMC4962255/
6. Alice Morby, BMW Unveils Super-Safe Motorcycle That Can't Fall Over, De Zeen (13 October 2016)
7. Gabriel Brindusescu, New Motorcycle Safety Brake Light Surfaces At CES 2017, Autoevolution 14:38 UTC (5 January 2017)/https://www.autoevolution.com/news/new-motorcycle-safety-brake-light-surfaces-at-ces-2017-114359.html